Martin A. McCloskey, Attorney and Counselor at Law, offers affordable, high quality legal representation in most areas of law. Services include, but are not limited to:
Family Law (including, but not limited to: Divorce, Child Custody, Child Support, Parenting Time (visitation), Modifications of Child Custody, Child Support, and Parenting Time, Emancipation, Paternity, Step-Parent Adoptions, Wills, and Probate).

Criminal Defense (including, but not limited to: Felonies, Misdemeanors, OWI/DUI, Theft, Drugs, Non-Support of a Dependent, Crimes Against a Person, Property-related Crimes, and Traffic Tickets).

Vehicle Accidents (if you have been injured in a vehicle accident – automobile, car, truck, motorcycle, boat, etc.)

Personal Injury (If you have been injured  by someone else or you have been injured on someone else's property)

Civil Law

Litigation

General Law Practice
Call: (574) 370-2412. There is no charge for the initial phone consultation.
Our focus is on helping you with your legal problems
Martin A. McCloskey, Attorney and Counselor at Law is dedicated and committed to the jury system and to representing and obtaining justice for individuals; those who are marginalized, the poor, the injured, the forgotten, the voiceless, the defenseless and the damned, and to protecting the rights of such people from corporate and government oppression.
In all of its activities, the McCloskey Law Firm will foster and nourish an open atmosphere of representing and caring for people regardless of their race, age, creed, religion, national origin, political affiliation, physical abilities, sexual orientation or gender. The McCloskey Law Firm will serve the client, to the best of its abilities, with due diligence and zealousness to protect each person's rights.
Service Areas
McCloskey Law Office

Provides Service in Northern Indiana, Including the Following Counties: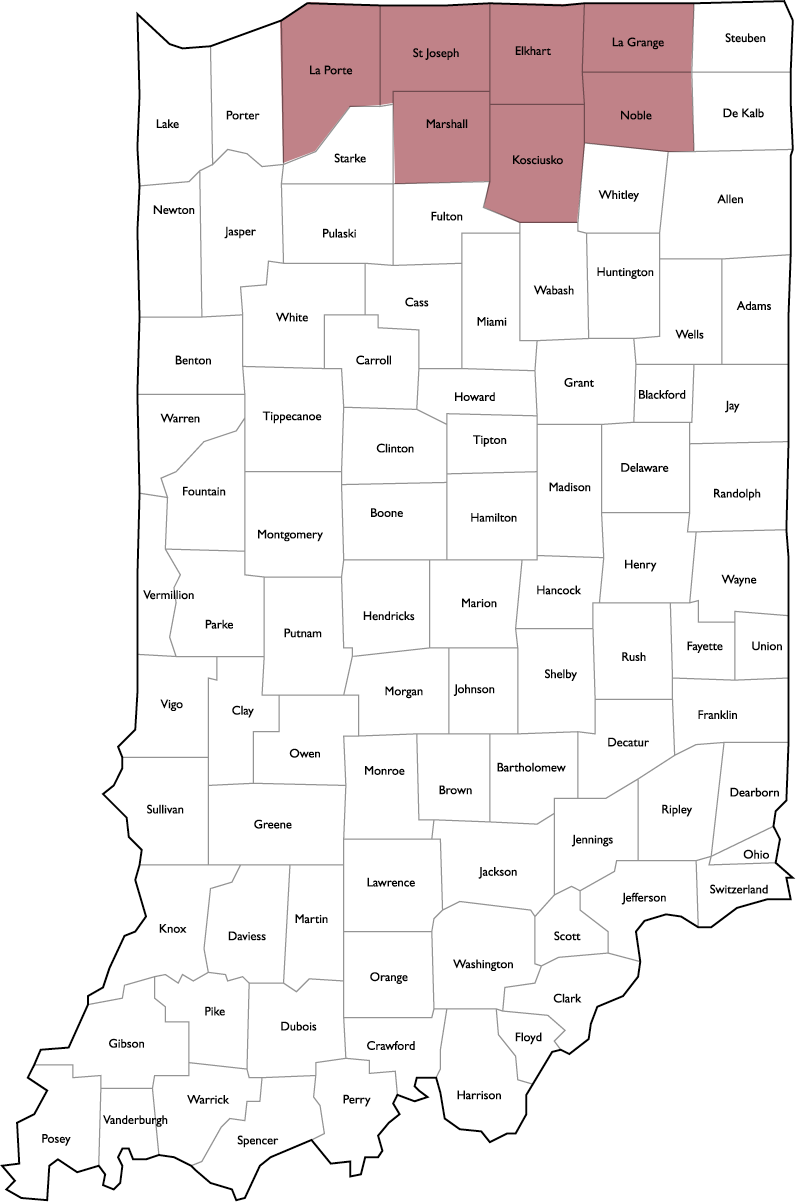 mcclosk1
If you are facing an OWI charge, you have to deal with the stress of appearing in criminal court, losing your drivers license, and even a risk of jail time. The system is [...]
mcclosk1
No one plans on negative experiences when it starts. A marriage built on love sometimes fades into a nightmare and before you know it, court is in your imminent future. It could be [...]